Explore the wondrous spectacle that is the Great Barrier Reef with Calypso Reef Cruises. Snorkelling and diving the Great Barrier Reef is an adventure. Exploring the coral gardens in search for weird and wonderful marine creatures at Opal Reef and Agincourt Reef will keep you busy for hours.
Book Now
Book Your Calypso Reef Cruise Tour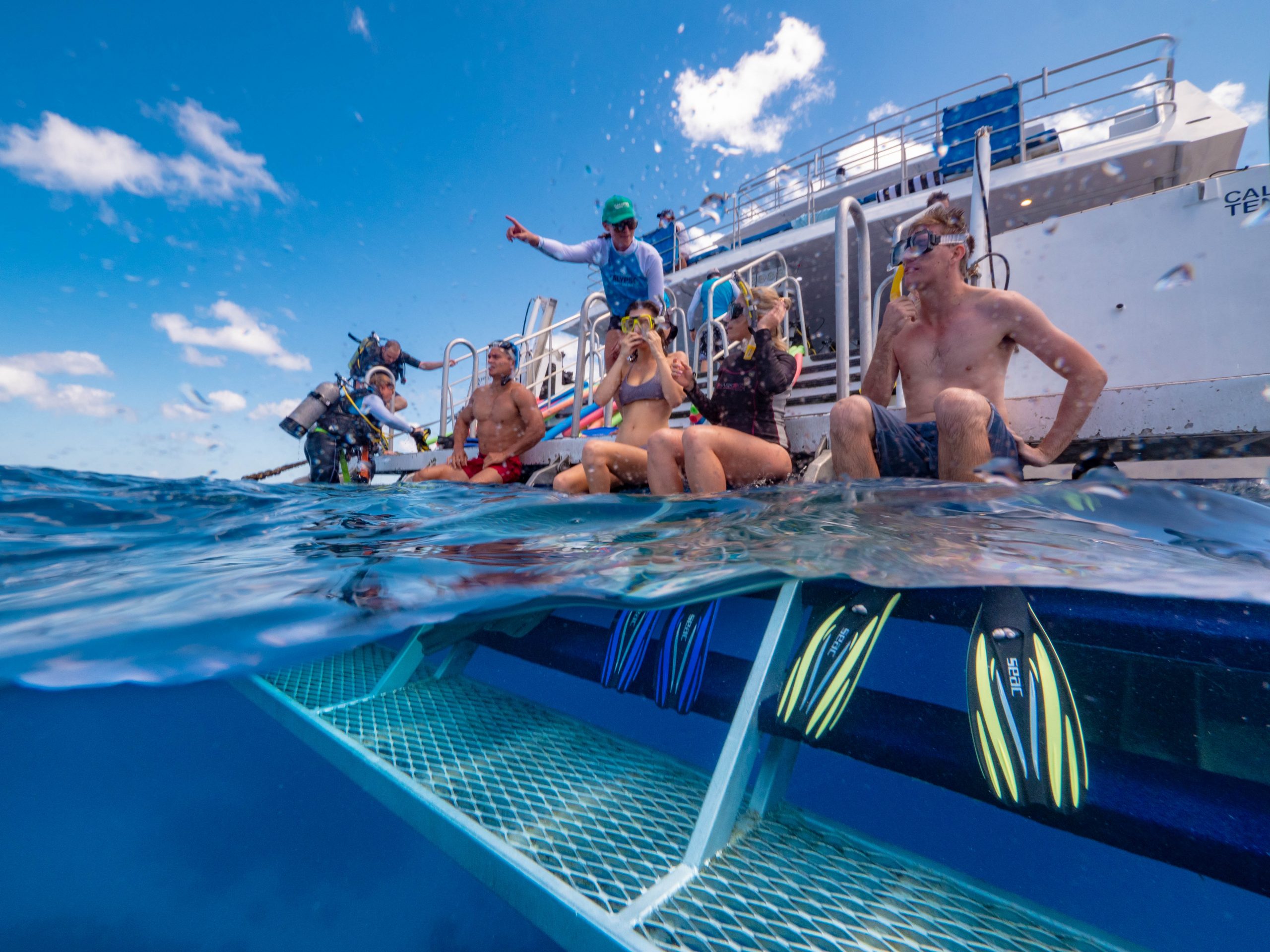 Full Day – Local Offer Only
3 spacious levels. More space, more comfort
Depart Port Douglas 9am – Returns 5pm
Visit premium outer reef sites
Expert Marine Biologists guiding tours
Free snorkel, vest, lyrca suit hire
Fresh Lunch, Morning Tea & Afternoon Tea
30% standard rates! Use code LOCALS
10% off for friends and family travelling with a local. Use code LOCALF within a separate booking
Adult
From $269
Locals $178.50
Child
4 – 14year
From $189
From $126.70
Infants 0-3 travel free on our tours but must be pre-booked. Prices valid to 31st March 2022.
Please read Important Terms & Conditions below.
Note: You will be taken to our secure Calypso locals shopping cart. Use promo code LOCALS to claim your discount. For telephone bookings please call 1300 601 899
Important Terms and Conditions
Bookings must be made direct with Calypso Reef Cruises
Only valid with local ID for postcodes 4810 – 4888 (Cooktown to Townsville) (This includes Tablelands passengers).
Prices shown valid from 1-April-2021 to 31-Mar-2022.
All locals are required to show photographic ID at check in on the date of travel to prove their eligibility. Standard rates will apply if no ID is shown.
The discount only applies to standard packages. Extra activities can still be added to your reservation, at the normal retail rate on the date of travel.
Local discount can't be used in conjunction with any other discount.
Standard Local discount is available year round using promo code LOCALS
Subject to availability
Family & Friends discount can only be used when travelling with a local on the same departure. Use promo code LOCALF in a separate booking